Bumping this thread since I need help too trying to compile the Crystal Disassembly. No one is on the IRC channel, maybe someone can help here.
I'm following this instructions: https://github.com/kanzure/pokecrystal/ … INSTALL.md
I get to the step where I need to input this command into Cyg: apt-cyg install make git python python-setuptools unzip
This is what my shell looks like: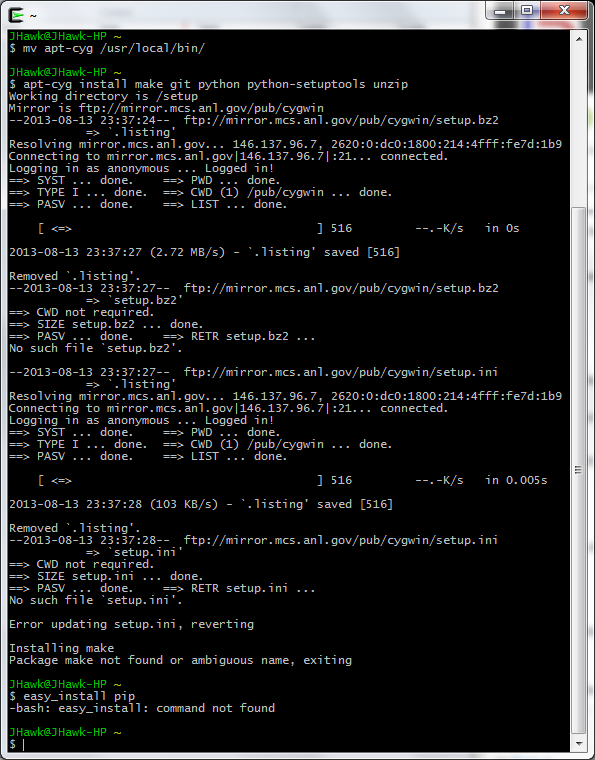 I thought maybe the easy_install command was a package that I didn't download but I can't seem to find a package for easy_install. I don't know if maybe the problem lies with the setup.ini file not being created successfully or whatever the heck is going on. I'm a huge noob at compiling and disassembly. Anyone able to help me out here. I think it would be cool to see if I could do some hacking using the disassembly.
Never mind, I got it figured out on my own.
Last edited by theoblivinator (2013-08-14 05:03:51)