Author - GraN
Information - Contains true information about all Pokemons from Kanto to Johto. Real Shiny dex also available.
Screenshots -
In Original Dex Version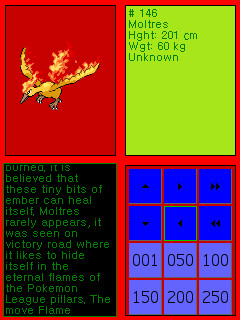 In Shiny Dex Version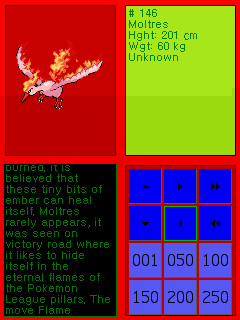 Note : Only for phones with 240x320 screen size. May not work on some s40 phones but runs perfectly on s60v3 devices. To exit this application, simply press Red Key.
Message (from GraN) : PokeDex 252 - 493 coming later if this PokeDex is a success.