I didn't know there was a revamped remake of Zelda 1 and a "sequel" to Link to the Past. They are called the BS games, and were distrubuted on the Super Famicom back in the day. To play these games, one would have to have the accessory that transmits data to a satelite. The games were released in episodes. I think it was 4 weeks, that you had a chance to contiue where you may have left off. There were timed events, and many things would happen that would go unnoticed.
Took 7 minutes to download the data, and you had 50 minutes to complete a portion of the game. I didn't I could play these trinkets, but it's possible with emulation. I didn't know the roms existed until today. Hell, I didn't know the game existed at all! Gotta say though, instead of playing as Link, you'd play as an avatar that you would have created for the "BS" games.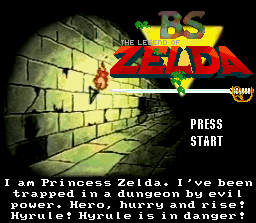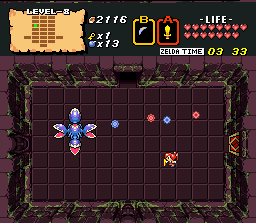 Interested in playing? Click here! I didn't give a direct link, but google did all the work for you. It's the first link on the search list.
---
Pokemon Blue DX is reborn!