Hello again...here's the lowdown.
- Replaced ~240 Pokemon with Fakemon (in constants.asm order from BULBASAUR to RAIKOU).
- Used Game Shark code to complete Pokedex.
- Pokemon in the CHARMELEON thru WARTORTLE slots are only shown as SEEN, not CAUGHT.
Activated Cheat (Skips):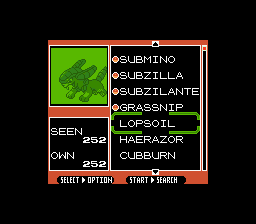 - Dex entries show up accurately on their own, and their dex_entry_pointers.asm lines up with dex_entries.asm, but are skipped when cheats are activated.
Caught Normally (Works):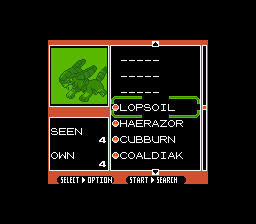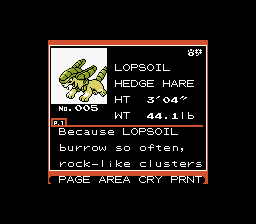 - Cheat works on base pokecrystal.gbc without problem
Any suggestions?
Here is the gameshark code:

010F99DE
01FF9ADE
01FF9BDE
01FF9CDE
01FF9DDE
01FF9EDE
01FF9FDE
01FFA0DE
01FFA1DE
01FFA2DE
01FFA3DE
01FFA4DE
01FFA5DE
01FFA6DE
01FFA7DE
01FFA8DE
01FFA9DE
01FFAADE
01FFABDE
01FFACDE
01FFADDE
01FFAEDE
01FFAFDE
01FFB0DE
01FFB1DE
01FFB2DE
01FFB3DE
01FFB4DE
01FFB5DE
01FFB6DE
01FFB7DE
01FFB8DE
01FFB9DE
01FFBADE
01FFBBDE
01FFBCDE
01FFBDDE
01FFBEDE
01FFBFDE
01FFC0DE
01FFC1DE
01FFC2DE
01FFC3DE
01FFC4DE
01FFC5DE
01FFC6DE
01FFC7DE
01FFC8DE
01FFC9DE
01FFCADE
01FFCBDE
01FFCCDE
01FFCDDE
01FFCEDE
01FFCFDE
01FFD0DE
01FFD1DE
01FFD2DE
01FFD3DE
01FFD4DE
01FFD5DE
01FFD6DE
01FFD7DE
910FD8DE
---
GSC style Fakemon designer/spriter
My Art
My Hack (In Progress)